Many safari newbies want to ensure that their trip to Kenya is made at the best possible time. However, this will vary from person to person, depending on the experiences you want to have.
To help you plan your safari, we give the lowdown on safari in Kenya, by season
July – September
This is the most popular time to visit Kenya as this is when the Great Migration of wildebeest from the Serengeti to the Mara takes place.
Advantages
Witnessing the Migration, which is a once-in-a-lifetime experience and a phenomenon that has to be experienced first hand
Weather is most comfortable with temperatures below 20 degrees Celsius during the day, dipping down to single digits some nights.
It is dry, with little or no rain, so most wildlife will congregate around the waterholes.
Fewer mosquitoes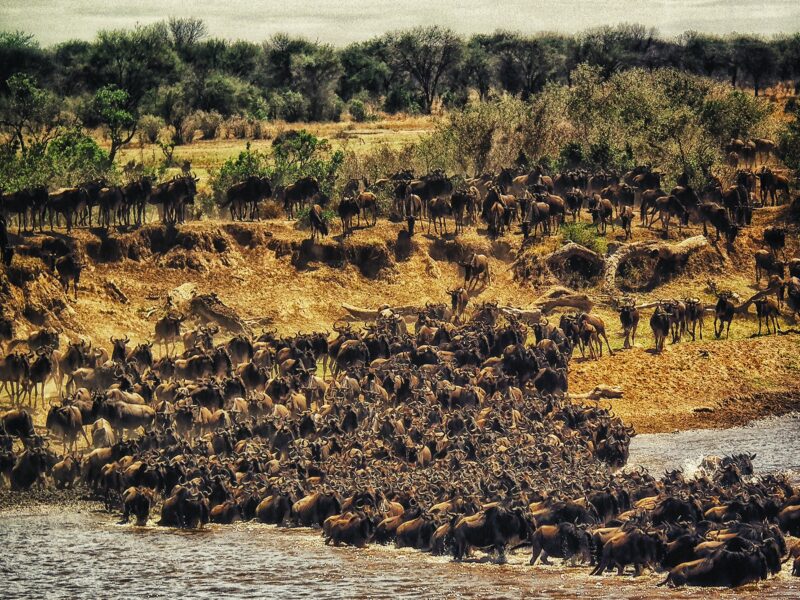 Disadvantages
Most popular time for visitors so availability is an issue with most properties being booked up months or even a year in advance.
Most expensive time of the year to visit Kenya
Accommodation tends to get crowded due to high visitor numbers and also vehicular traffic in the parks is high
For visitors to the coast, due to high winds and strong currents, most watersport activities are not available till end of August.
October to early December
This is the time when the wildebeest start going back to the Serengeti, not en masse as when they were coming in, but in smaller 'mini' migrations.
Advantages
The grass is shorter due the grazing done by thousands of wildebeest, so wildlife is easier to spot
Rates drop at the end of October, as we are now entering the shoulder season
Migratory birds arrive from northern climes, and there is a chance to see new born animals
Due to the rains, the scenery is lush and green
Disadvantages
This is the season of the short rains, where short rain showers normally comes during the afternoons
A lot of properties (especially in the Laikipia region and Mara) close down completely during the month of November to complete renovations and repairs and send their staff on leave.
Mid December – early January
With the start of the festive season, tourist numbers are on the rise, together with domestic travelers.
Advantages
Good wildlife viewing, with lots of birds for birding enthusiasts
The full range of watersports is available at the coast
Long sunny days, with slightly cooler nights
Disadvantages
Most properties get crowded from Dec 22 onwards, mostly with families with young children
Festive season supplements come into effect from Dec 22 onwards, adding to the already high accommodation costs.
Accommodation at the coast gets booked months in advance and some coast properties require a minimum stay of 5 to 7 nights from Dec 22 onwards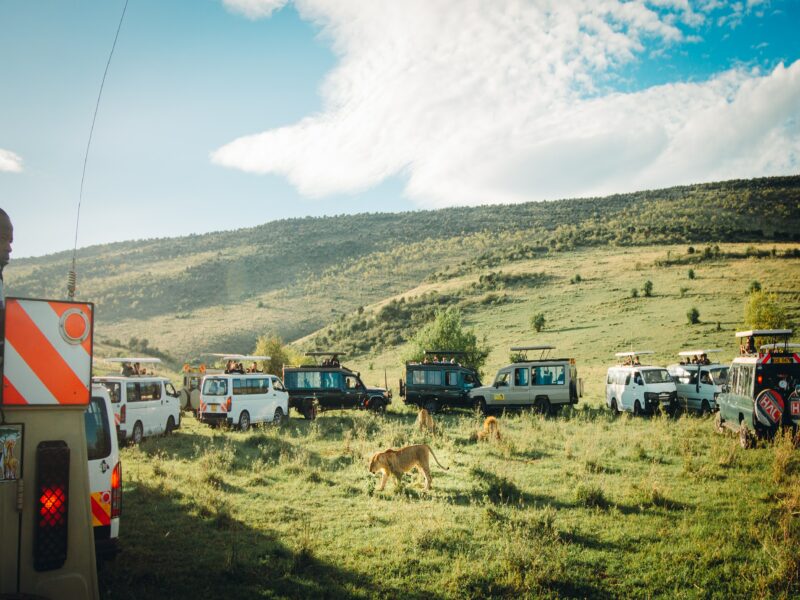 January – February
With the beginning of the school year, most families with children are not able to travel, so those without children can take this opportunity to visit the parks.
Advantages
Less tourist traffic offering one a more exclusive experience
Good wildlife viewing as wildlife will congregate at the waterholes due to higher temperatures
Calm, clear seas at the coast
Disadvantages
Rates are still high as this is officially the high season
Temperatures are high, both during the day and night, so more mosquitoes
March – May
This is normally the wettest season in Kenya, due to the onset of the long rains in March
Advantages
Some properties lower their prices at this time
Much lower visitor numbers so a better game viewing experience
After Easter, rates drop to their lowest till the end of May – this is the official green season
Photographers (both professional and amateur) will delight in the challenges of stormy skies, rain and vibrant landscapes.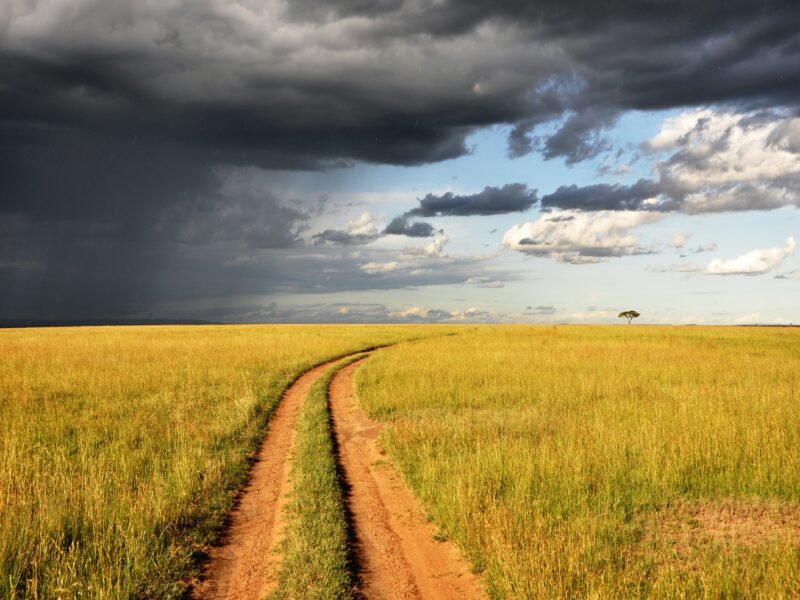 Disadvantages
Rainy weather can make game viewing challenging as the tracks turn muddy, and wildlife Is difficult to spot.
Many properties shut down in May due to the rains and low visitor numbers
June
This could be the perfect time to visit Kenya, as some properties still maintain Green season rates, and visitor numbers are relatively low. Also some years, the migration begins in mid-June.
Advantages
Weather is very comfortable – dry with temperatures in the early 20s. Fewer Mosquitoes
Lower visitor numbers giving one an exclusive experience
If the migration starts early, you have a front row seat to the event
Some properties maintain Green season rates so costs are low.
Disadvantages
The grass is high, so it may be difficult to spot wildlife.